Natural and Luxurious Hair Care?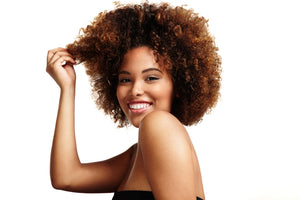 Bio Follicle turns to nature to create luxurious shampoos and conditioners. Using botanical essential oils to condition your scalp as well as fortify each hair strand from the inside out, your hair will be fuller, stronger, softer, and more manageable. This is because Bio Follicle products restore your hair's natural pH balance.
Being suflate-free ensures that Bio-Follicle is completely safe for chemical and color treated hair.
See and feel the difference with.Bio Follicle product
Certified Cruelty-Free, pH Balanced, Gluten-Free
Aromatherapy 100% Organic Plant Derived Ingredients, Antioxidant Rich
Protects Color, Help Instantly Repair Damaged Hair, Restores Moisture, Balances Shine and Manageability
Exceeds EU Cosmetic Directive Guidelines
Sulfate-Free Hair Growth Product
No Petroleum Products, Sulfates, Parabens, Synthetic Fragrance, Synthetic Dyes, Petrochemicals (Preservative Complex from Plant Sources)